Remedial & Deep Tissue Massage
Keywords: "remedial massage",remedial massage sunshine coast","deep tissue massage"
Make Appointment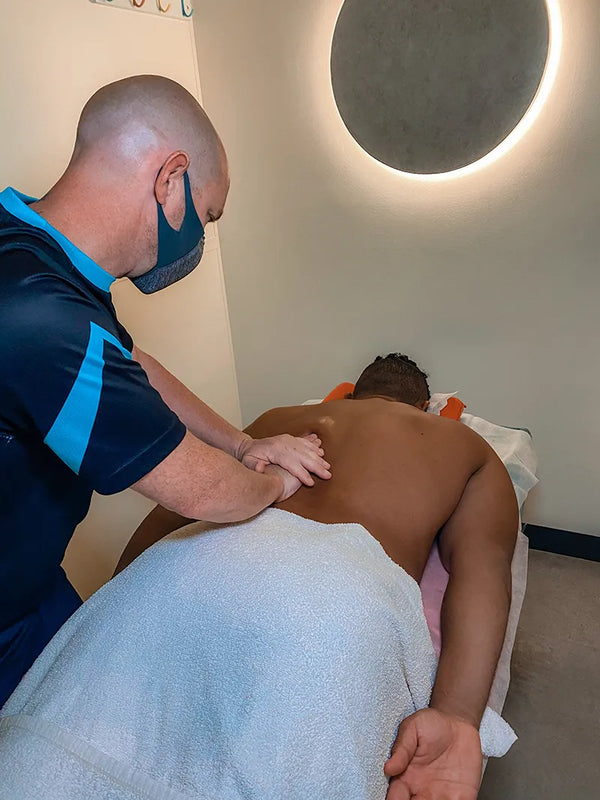 Remedial & Deep Tissue Massage
Remedial massage therapy focuses on those parts of your body that are injured or reduced range of motion, and require ongoing treatments. On the other hand, a deep tissue massage covers your entire body and uses more pressure to target your muscles in order to provide a soothing and relaxing feeling. Our team of qualified therapists brings in years of expertise to offer you the best deep tissue massage and remedial massage on the Sunshine Coast.
Remedial Massage
Who's it for?

Remedial massage is intended for people who are suffering from arthritis or chronic pain in the neck, back, and shoulder or are feeling anxious, fatigued and depressed. It can also be used to treat sports injuries in order to promote recovery.

Benefits

Benefits of the remedial massage include:

Increased range of joint motion
Reduced muscle tightness
Reduced pain motion
Reduced stress
Improved posture

What can it treat/help with

Remedial massage helps stimulate blood flow to the targeted area, which promotes your body's own healing process to repair the damaged tissue. This massage therapy helps relieve the tension in your muscles and alleviates problems such as headaches, sciatic pain, muscle cramps, arthritis etc.
Deep Tissue Massage
This type of massage therapy is mainly used to tackle musculoskeletal issues resulting from strenuous physical activity or sports injuries. The firm pressure and slow strokes applied during deep tissue massage therapy help you relax and provide relief from pain.
Who's it for?

Deep tissue massage therapy is ideal for people who are experiencing muscle soreness, stress and pain. It is also useful for those who wish to use it for relaxation and stress relief purposes to tackle issues like depression, anxiety, arthritis, diabetes etc.

Benefits

Deep Tissue Massage has the following benefits for your body:

Reduce pain & muscle tension
Lower blood pressure
Alleviate stress
Improve muscle flexibility and range of motion
Promote recovery in injured muscles

What can it treat/help with

Deep tissue massage helps realign the deeper layers of connective and muscle tissue to release the tension in your muscles with the help of slow strokes and firm finger pressure on the affected area. The lengthening of muscles and tendons resulting from this massage helps you recover faster from injuries and promotes overall well-being.
Sports Massage
This is a type of massage which is specially designed for athletes to help them before, during and after their training. Sports massage is not a relaxing massage as it is designed to stretch tight muscles, prevent common sports injuries and help you train more efficiently.
Who's it for?

Sports massage is good for amateur and professional athletes who wish to prepare for an event or cool down and relax after an event. This therapy can be used by athletes to strengthen their muscles and improve flexibility.

Benefits

Sports massage can be used to:

Warm up muscles
Improve athletic performance
Reduce the risk of sports injury
Increase blood flow to the muscles
Reduce muscle tension
Promote psychological readiness for an event
Reduce muscle cramps
Improve flexibility
Reduce muscle cramps

What can it treat/help with

Sports massage is divided into three major categories – pre-event massage, post-event massage and maintenance massage. These massages are designed to help an athlete to get ready for an event, minimize the occurrence of an injury during the event and offer relief from muscle soreness and promote recovery after the event.
FAQ related to this service
Should I choose Remedial Massage or Deep Tissue Massage?
Deep tissue massage is one of the modalities of remedial massage. Due to the intensity and hard pressure on the client's body, it takes a lot of energy out of remedial massage therapist. Please communicate with your therapist during the process of the treatment and avoid the fight and flight response. 
Remedial Massage is the combination of deep tissue, trigger points, hot stones, cupping and myofascial release techniques. It is generally used to target the specific areas of your body that are injured and need rehabilitation.
Should I make a booking or just walk in?
Please book in advance due to the high demand on the weekend and weekdays and also because of family commitments.